More Target news? Well, I can't help that and in fact I think you'll want to read about this new designer collaboration. Starting September 15th, an exclusive and limited edition 3.1 Phillip Lim line for Target, including designs for both women and men, will be available.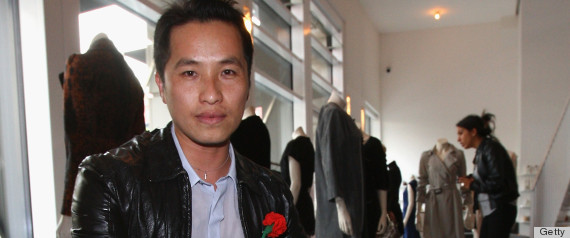 3.1 Phillip Lim can be described as Easy to wear, cutting-edge and young at heart—3.1 Phillip Lim embodies the cool-girl aesthetic. Launched in 2005 to instant acclaim, the brand updates classic
silhouettes with daring, trend-right twists. Sounds perfect for Target's younger customer base who are already in love with the previous collaborations and are into high-low fashion.
On Target's press webpage New York based designer Lim says: "Since an early age, I've been intrigued by the idea of design evolution. One of the reasons I wanted to collaborate with Target is because I felt that together we could create a collection that would inspire – one that is cool and chic, but still very accessible."
The line will include more than 100 items with a price range of $20 to $300. One of the more higher priced pieces his is signature leather jacket which will range from $250-$300 (a major steal compared to his 3.1 leather jacket of $1,850!). Majority of the items will be available at just under $50. Phillip Lim's designer tops can go for over $700 and his dresses range from $450-$800 so I suggest getting in line EARLY if you want a piece or two from the collection. What I really like about
this
collection is that it includes menswear which is rare for designer collaborations with Target.
Don't forget Mother's Day is THIS Sunday (May 12th)