Thank you for being patient with me! After spending a week out of town to see family, working on the weekend, and dealing with a nasty blocked tear duct, I can blog again!!!
Get ready for some amazing posts coming up. I'll be blogging about creative and fun gift guides, what to wear for holiday parties, great sales from your favorite retailers, and so much more!
Because I work for J.Crew, I get to see the gorgeous pieces and there's one
sweater
that has recently caught my eye. I love this sweater for the sequins which is fabulous for the holiday season. Isn't it gorgeous? The sweater comes in three colors combos: poppy and navy, graphite and navy, and pink and navy. J.Crew's Scattered Sequin Sweater was originally $118.00 and is now $82.60!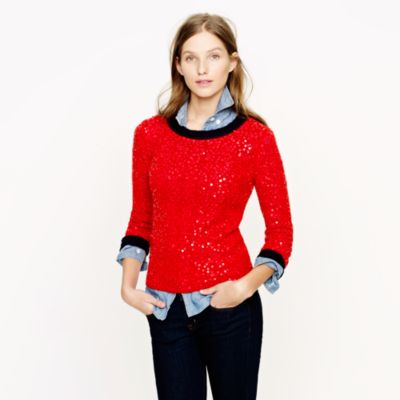 J.Crew's Poppy and Navy Scattered sequin sweater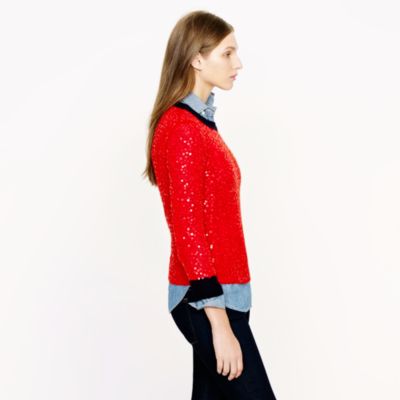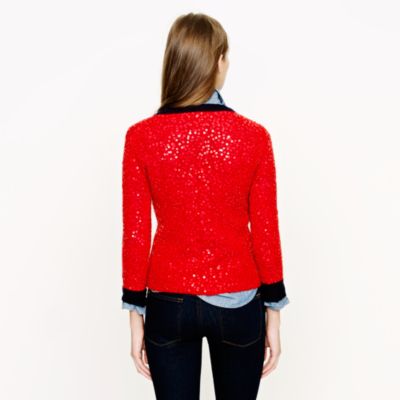 What are your thoughts?