I was going through my Allure Insider's Guide when I came across one of those perfume ads where you lift up the paper tab and you're able to smell the fragrance. I love those advertisements but when I do smell each ad I'm usually disappointed. Poppy by Coach caught my nose's attention and I must tell you about it.
It's described as,"Sweetly scented jasmine and gardenia blend with fresh cucumber and candied rose petals in a pretty, lighthearted fragrance". I enjoy the light and sweet scent, it's the kind of fragrance I would wear every day. I'm not much of a perfume girl, in fact I only own one,
Romance
by Ralph Lauren, so I know this is a good.
Check out the delightfully cute Poppy advertisements below!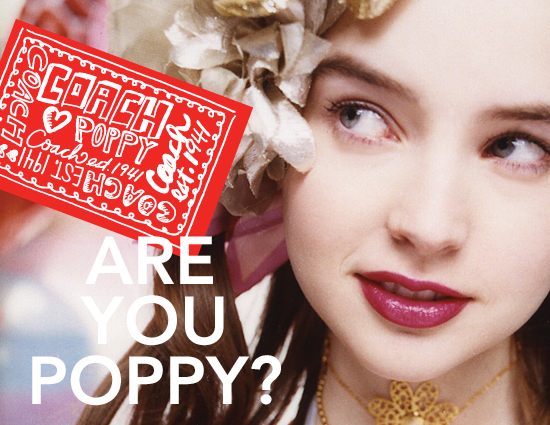 Have you tried Poppy?
How many perfumes do you own?